GenTac, the sole proprietorship of Lowell Bennett, provides strategic communications services to business, media and nonprofit clients worldwide. Services include strategic consulting, international journalism and press representation, web marketing, SEO content, legal issue mediation, mitigation and resolution.
Services Exampled:
Editorial

General Editing
Journalism
Observation
Opinion (Strategic)
Ghost Writing

Photojournalism
Press Releases (PR)
Press Representation (PR)
Proposals
Reports
Research

General
Press
Business
Individuals

Speeches

Corporate
Diplomatic / Transnational
Personal

Strategic Consulting
Website Consultation – Conception
Website SEO (Strategic Targeting)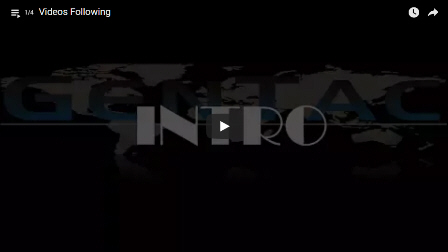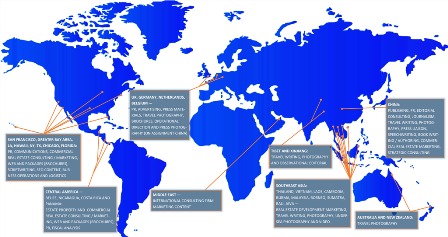 Reviews Excerpted:
"Lowell Bennett's range of talent extends from the journalistic to the creative and diplomatic. . . . Serving together with an international-level publishing house based in Beijing, a large part of our job was being a part of press delegation missions across China. Press conferences and liaison with business people and government officials at varying levels were a large part of the mission. Lowell excelled at these often extemporaneous, off-the-cuff performances. . . ." [MORE]
---
"His work has significantly factored into the past and ongoing success of our firm. Numerous multi-million-dollar transactions were more expeditiously realized by marketing packages produced by Mr. Bennett, and through the website. . . ." [MORE]
---
"Mr. Bennett has demonstrated strong professionalism. . . . He is able to perform the job well also because of his good understanding of Chinese culture and history. Indeed, one of the stories he wrote, "Solid Stone - Soft Snow -Treading the Short Path in a Changing China", won him a CIPG "Best Article". . . . an honor given out to only five of a thousand articles published in over 20 magazines published by CIPG each year. . . ." [MORE]
---
"Our mutual clients included internationally renowned companies like Goodyear. Publicis Technology and Schweitzer AG. Mr. Bennett's work was always exceptional and he exhibited unwavering and dedicated attention to the project at hand. . . . Our clients were extremely satisfied with the eventual product and, personally, I have enjoyed our professional association. . . ." [MORE]
---
"I met Lowell in 2009 and he has since been a great service to me on numerous occasions. He has assisted me in directing the production of websites and website content, the writing of my professional biography, the writing of magazine articles about me, and other writings for and about the food and beverage industry. We also worked together on the formulation and marketing of unique new food and beverage concepts, including restaurants and nightclubs. . . ." [MORE]
---
"I think I can say with certainty that Mr. Bennett is the most talented and valuable person to fill the position in the 55 years that [the magazine] has been published. Each and every article he edited (more than 1,300 in four-and-a-half years) improved beyond the original Chinese language text -- both in terms of structure, effectiveness of message, and thematic content. . . . Further, in his role as editorial consultant, he has provided important, and at times vital, guidance on matters of cultural perception and editorial standards. His consultation proved crucial in achieving goals and, at times, prevented potentially damaging errors. . . . " [MORE]
---
"Lowell is an immensely talented photographer and writer. His focus, dedication, and attention to detail showcase his clients "story" in an appealing, desirable fashion that attracts readers to his artistic photography and engaging literary style. Lowell's vast experience in China combined with his keen awareness of American tastes, provide a unique bridge to gripping readers with his first hand knowledge and gripping narrative. Lowell is a master of his craft and worthy of ably serving your publication. . . ."